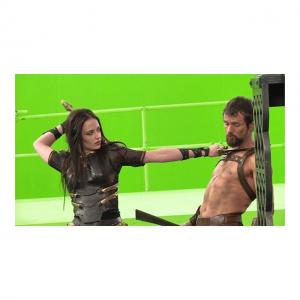 Slay the rest of the week like Artemisia ⚔️ #HumpDay#EvaGreen as Artemisia behind the scenes of #NoamMurro's#300RiseOfAnEmpire (2014)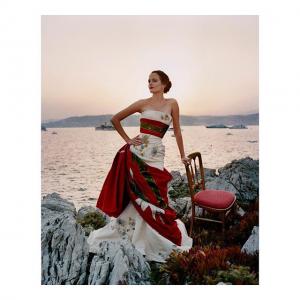 #FlashbackFriday #EvaGreen#Cannes portrait by © Hugh Stewart during the 60th Cannes Film Festival in Cannes, France (May 22, 2007) Dress: @diorhaute couture by @jgallianoJewellries: @montblanc
Behind the Scenes of #EvaGreenand #AliceWinocour's #Proximain @madamefigarofr photoshoot by @richardgianorioPhotographer: @jjjbonnetCreative Director: @soniabedereHair: @maxime_mace Make-Up: @aline_schmitt_1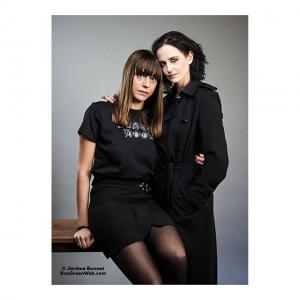 "I recognize myself in her difference and her marginality. I admire her courage and her determination. Eva is totally committed to what she does and is not afraid to put herself in danger. She has the grace and the strangeness of a fairy tale; it's no coincidence that she worked with Tim Burton. She is also very funny." – Alice Winocour on working with Eva Green Eva est dans le nouveau numéro de @madamefigarofr avec une photo de @jjjbonnet et une interview par @mariongeliot et Margaux Destray. Soyez sûrs de vous procurer une copie !!! Le numéro sort demain ! Creative Director: @soniabedere Hair: @maxime_mace Make-Up: @aline_schmitt_1 Clothes and jewelleries are #AliceWinocour'sand #EvaGreen's own.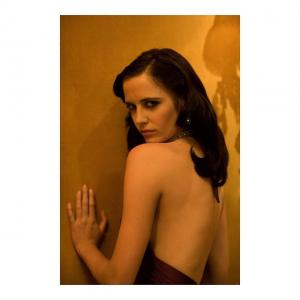 "We had seen Eva Green in Kingdom Of Heaven and The Dreamers and we thought that she was fantastic. The thing is that this character of Vesper, in Bond lore she is the most important character because she affects his life forever. So we had to cast it really well. She had to be alluring and beautiful. She had to be a great actress, but she had to have this kind of mystery about her. She has to be a kind of enigma because he falls in love with her and instinctively he knows that there is something missing, there is something wrong and he can't quite put his finger on it. It's a very difficult role to cast, and we'd seen Eva and we called up and they said, 'No, she's not available. She's doing a film in France.' We started looking at a lot of people and no one just seemed right. I kept saying to the casting director, 'Just ring her agent every week.' And this went on for months and months. Eventually they said, 'Well, the film may not happen.' It was one of those European finance films and sometimes they're tricky to get together, and so I said, 'Please, please get her in.' I felt like she had to do it. It was just fate that at the end, her other film, the dates moved and we were already shooting. She came to Prague and we were all kind of anxious because sometimes when you meet someone it isn't exactly what you thought. She walked in and Martin [Campbell] and Michael [Wilson] and I went, 'Oh, my God. She's it.' Then she came in and read with Daniel and he was like, 'Oh, we've got to have her.' So it was fate that things shifted and she was able to do it." – Barbara Broccoli on casting Eva Green as Vesper Lynd in Casino Royale#EvaGreen Vesper Lynd official portrait for #CasinoRoyale by © @gregwilliamsphotography(2006)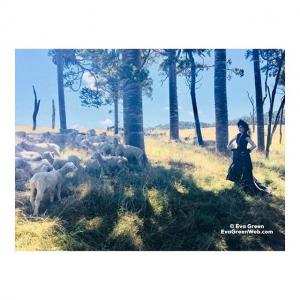 Me attempting some sheep-bonding on the Luminaries set ??? Post shared by Eva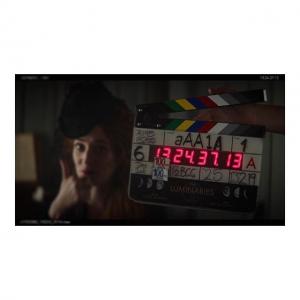 Scene aAA1A Take 1, Day Interior. #TheLuminaries is now being edited on post. Are you excited to see it? Photo by © @clairemccarthygram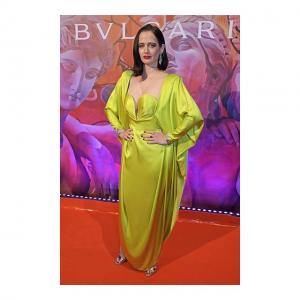 #AboutLastNight #EvaGreenduring Bvlgari's Wild Pop Gala Dinner at The Roundhouse in London, England (April 25, 2019) Stylist: @nicky_yates Hair: @alainpichonhair Make-Up: @lisaeldridgemakeup Dress: @jpgaultierofficial Haute Couture Archive Fall 2010 Shoes: @jimmychoo Jewelries: @bulgariofficial Photos by © David M. Benett/Getty Images for Bvlgari UK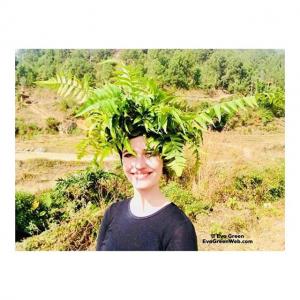 This #EarthDay, let's remind ourselves of our responsibility of protecting our planet. The Earth does not just belong to humans. It is also home to millions of other species. #ClimateChange, #Pollution and #BiodiversityLossare man-made threats to the future of our planet. It is imperative that we work together to rise up to the challenge of saving what we have. Our collective actions can help protect endangered and threatened species as well as their habitats from the verge of extinction. Whether be it through volunteering, changing our lifestyle or ethical eating, it's not too late to build a safer and prosperous future for all. Earth Day is not just a day. It's a movement. Please consider following these non-profit organisations for information and ways on how you can be an #EarthSaver: @association_l214@ciwf @sumofus@leonardodicapriofdn#EarthDay2019 #EarthRise#ClimateAction #CrueltyFree#GoVegan #EthicalLiving Post shared by Eva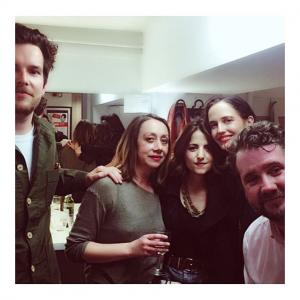 #EvaGreen showed her support to the cast and crew of #BONSVIVANTS. Directed by her good friend #CarolineCichoz, Bons Vivants is currently showing at the Grand Point Virgule. All shows have been sold out but there are a few more seats left for the May 4th showing so don't miss it! Photo by © @caroline_cichoz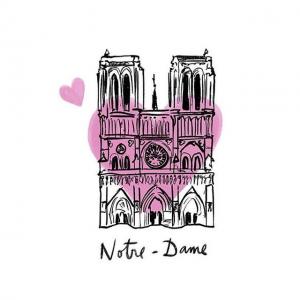 We're absolutely devastated by what happened to Notre Dame. Speechless and saddened beyond words. Watching a piece of French culture, history and heart being consumed by flames has been incredibly heartbreaking… ? But it also reminds us that we should always enjoy and appreciate what or who we have when we have them and be grateful. We also can't help but think about @Pompiers_Paris in light of yesterday's events. Through their efforts, 800+ years of history is not totally lost. It's a long road to rebuilding this magnificent symbol of beauty, faith and endurance but nothing is impossible if we are united. Team Eva Photo art by © @keratill #notredamedeparis#pompiersdeparis #notredame#paris
2万150
Cathédrale Notre-Dame de Paris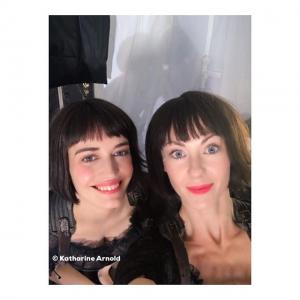 "Eva has an incredible work ethic and determination, so even though she was afraid of heights and swinging at first, she forced herself to overcome it. We trained sensibly and bit by bit, so she had time to adjust. Eva is also an actress who can completely embody her character so I think that once she was Colette, she became a brilliant trapeze artist, and not Eva the actress who doesn't like heights much." – Katharine Arnold on working with Eva Green Read our exclusive interview with Katharine as she talks about her career, working on #Dumbo and training #EvaGreen at the LINK IN BIO. DUMBO is still showing in theatres everywhere ??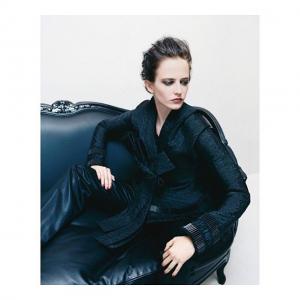 "A love relationship, if it's real, can be really exhausting, and I'm no good at just flirting. I'm tired of breaking up, of continually starting a new relationship as if for the first time — and then ending up on my own again." – Eva Green on romantic relationships#EvaGreen by © Kate Barry for @dior Parfums (2008)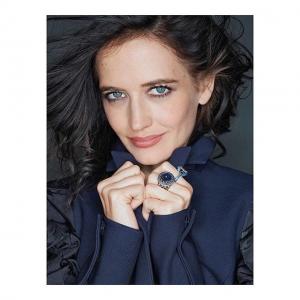 "I always find it odd to say that people shoot with a woman in support of the feminist movement. I shoot with talented people. The series on the nineteenth-century gold rush in New Zealand was exciting, and Alice Winocour's film, in which I play an astronaut who has to go on a space station and leave her daughter on Earth, evokes a very modern conflict: to be a mother and to pursue one's passion. What this translates, however, and that I find great is that there are more and more female directors." – Eva Green on working with female directors on her latest projects #EvaGreen by © @studiofredmeylan for @iodonna_it (March 29, 2018) Stylist: @clairesibille Hair: @daviddelicourt Make-Up: @aline_schmitt_1 Rings: @elenaokutova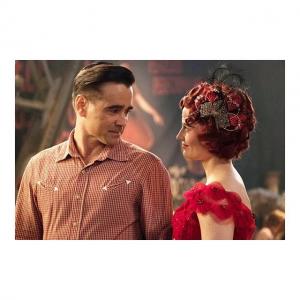 Holt and Colette… friends or foes? #Dumbo is now showing in theatres everywhere ?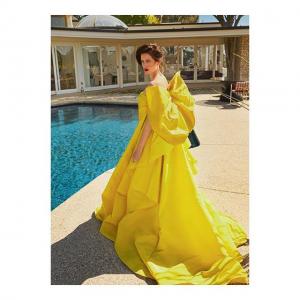 "I don't know. You need to find the right person. And I hate planning. In three months I might be on a job. Or I might be dead tomorrow." – Eva Green on having her own family #EvaGreen by © @hudsonphoto for @eveningstandardmagazine(March 29, 2019) Styling: @nicky_yates Interview: Nick Curtis Hair: @hairbyadir Make-Up: @kateleemakeup Dress: @maisonvalentino haute couture
Introducing Mimi, my stand-in on Dumbo ? Post shared by Eva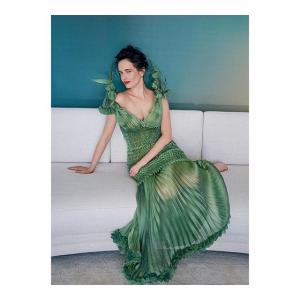 "He was like a god. He could make you, destroy you. You think, maybe something will change — I could win an Oscar! So the first time you meet him you feel privileged. But what happened [to him] is a miracle. There is justice. But you know, there are arseholes everywhere, in every field." – Eva Green on Harvey Weinstein #EvaGreen by © @hudsonphoto for @eveningstandardmagazine(March 29, 2019) Styling: @nicky_yates Interview: Nick Curtis Hair: @hairbyadir Make-Up: @kateleemakeup Dress: @jpgaultierofficial haute couture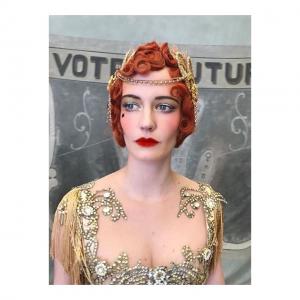 If you've already seen #Dumboand loved Colette Marchant and her costumes (courtesy of the legend that is @colleenatwoodofficial), watch the video at the LINK IN BIO as #EvaGreen and @lisaeldridgemakeup discuss and breakdown the evolution and history of Colette's looks ! Special shout-out to the hardworking and incredible @dumbo hair and make-up team: Lisa, @alainpichonhair, #MornaFerguson and #OrlaCarroll ❤️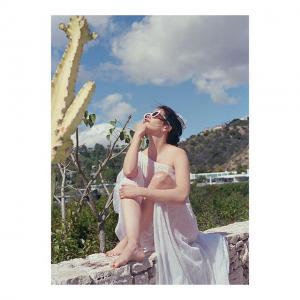 "He is a lovely man and I love him, but no. NO!" – Eva Green on Tim Burton dating rumours#EvaGreen by © @hudsonphotofor @eveningstandardmagazine(March 29, 2019) Styling: @nicky_yates Interview: Nick Curtis Hair: @hairbyadir Make-Up: @kateleemakeup Dress: @ralphandrusso haute couture Sunglasses: @adamselman x @lespecs