This account is run by the Office of First Lady Melania Trump. Messages may be archived. WH.gov/privacy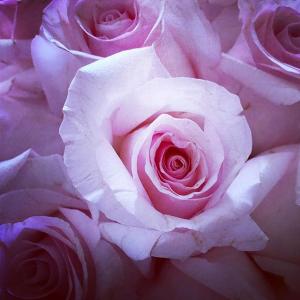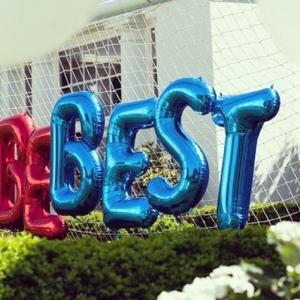 #BeBest Anniversary was a day to remember! Thank you to all our guests who came to share in the #BeBest message – there is so much good work happening in our country & around the globe. I look forward to future opportunities to work together!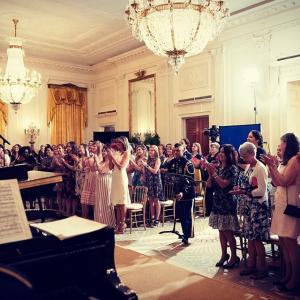 A wonderful tribute to our military mothers & spouses at the @WhiteHouse today. Thank you to all who came to celebrate & to the United States Army Chorus for an amazing performance! #militaryspouseappreciationday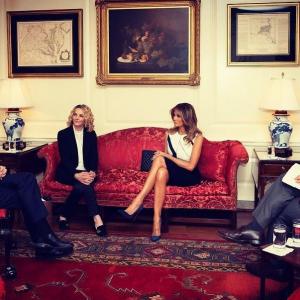 A productive meeting today with Microsoft's President Brad Smith.#BeBest will continue the discussion about online safety for our children! @Microsoft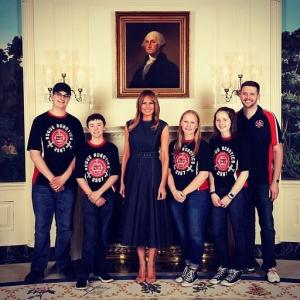 Thank you @roguerobotics for changing the life of Rocco and his family @tgwrh. This is what it truly means to be #BEBEST It was wonderful to have all of you at the @WhiteHouse yesterday.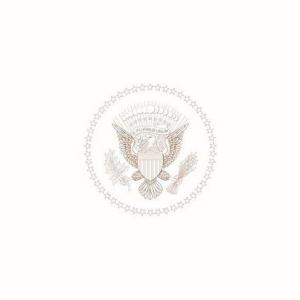 One year anniversary of #BeBest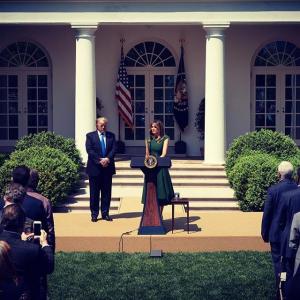 @realdonaldtrump and I welcomed many influencers of faith in observance and celebration of the #NationalDayofPrayer to the @WhiteHouse today. God Bless this great nation where we cherish the freedom of religion.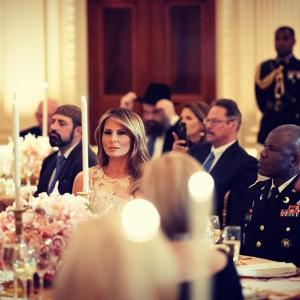 It was an honor to host so many wonderful faith leaders who joined us for dinner at the @WhiteHouse in celebration of tomorrow's National Day of Prayer.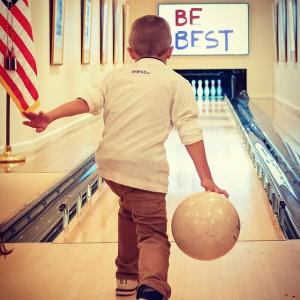 Wonderful to host children of our @SecretService agents today in the newly renovated bowling alley in the residence of the @WhiteHouse! My family appreciates all that Secret Service does to keep us safe. Thank you! #BeBest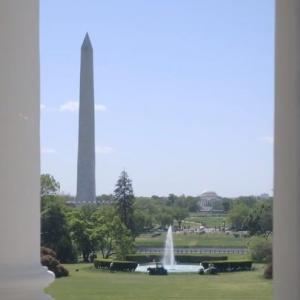 It was wonderful to visit the Washington Monument and US National Arboretum with Mrs. Abe on Saturday! Cc: @nationalparkservice@whitehouse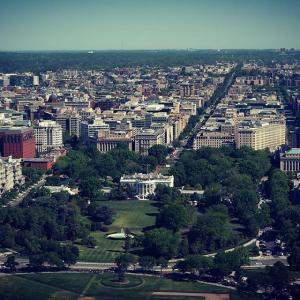 Enjoyed showing Mrs. Abe the Washington Monument, US National Arboretum & of course the @WhiteHouse today. Thank you to @NationalParkService , US Department of Agriculture – Agriculture Research Service & @WhiteHouse for taking care of these precious landmarks.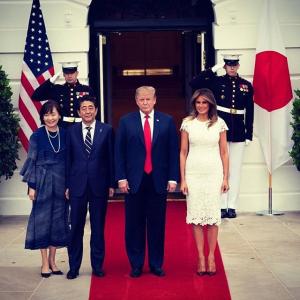 It was wonderful to host and celebrate my birthday with Prime Minister Abe @AbeShinzo and Mrs. Abe last night at @WhiteHouse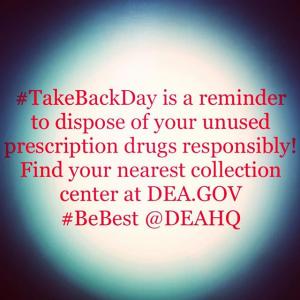 #TakeBackDay is a reminder to dispose of your unused prescription drugs responsibly! Find your nearest collection center at DEA.GOV #BeBest@DEAHQ
Fun day at the @WhiteHouse yesterday! #TakeOurDaughtersandSonstoWorkDay#BeBest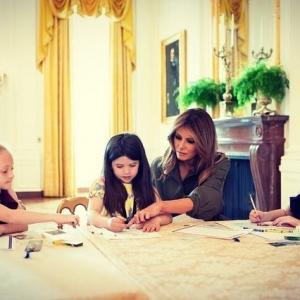 Thank you to all the kids who visited the @WhiteHouse to participate in Take our Daughters and Sons to Work Day. I enjoyed helping children write letters to the military & learning about photography! #BeBest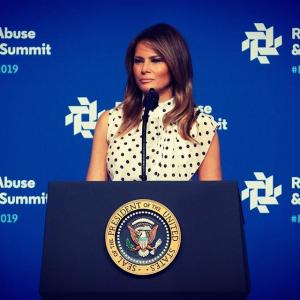 Productive day in Atlanta, GA as @potus & I gave remarks at the 2019 Rx Drug Abuse & Heroin Summit @RxSummit. This Administration will not stop until this opioids crisis is over. @SecAzar @HHSGov @ONDCP@KellyannePolls @WhiteHouse#BeBest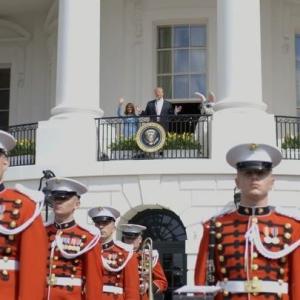 We had a wonderful time at yesterday's #EasterEggRoll2019@WhiteHouse. Thank you to all who came out! #BeBest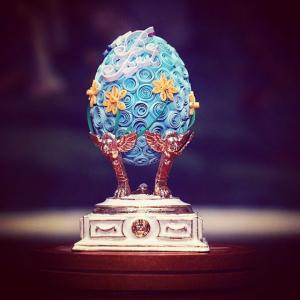 Thank you for the beautiful commemorative Egg @incredibleegg #BeBest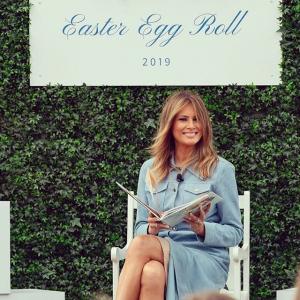 Another wonderful Easter Egg roll! @POTUS and I enjoyed meeting everyone! Thank you to the many volunteers and vendors who worked so hard to help keep this @WhiteHouse tradition alive!! #EasterEggRoll2019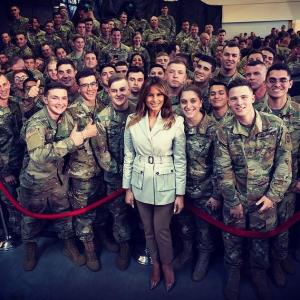 Great visit yesterday to @FtBraggNC with Second Lady Karen Pence and @secretary_of_the_army Dr. Mark T. Esper. The United States Military is a national treasure and I am so grateful to all the hard working men, women and families who serve our great nation. Thank you!