Actor, Host of TARA & 极速前进 Fitness Fan-atic, & Daddy to Two Tweenagers Twitter: @wulander Weibo: AllanWu吴振天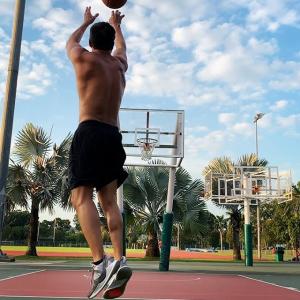 …Cuz quality active time is the most sublime. And you know we can't end a good hoops session without making one last trey even tho it takes more attempts these days! ??? . .#stayactive #QualityTime#makingmemories #blueskies#WhatLifesAllAbout #Gratitude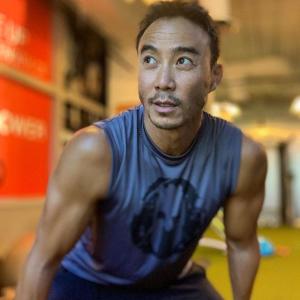 Get Up, Look Up, & Never Give Up! . Been a bit under the weather today with a stomach bug but even doing something light is better than doing nada. Just remember to have a vacant toilet nearby for any unforeseen emergency! ?? ?
212
True Fitness Velocity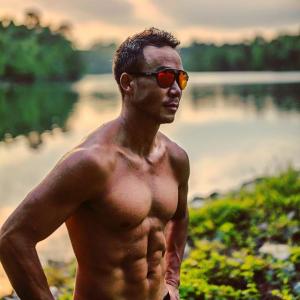 "Every Sunset is an Opportunity to Reset" ? And there's no better way to wrap up a weekend with a gorgeous one of these and a good sweat ?? Hope you had a good one✌?!! . . . #sunset#vanillasky #stayactive#runforlife #OakleySG #Forager#OneObsession #DailyDiscipline#WeWill #FitForLife
1千13
MacRitchie Reservoir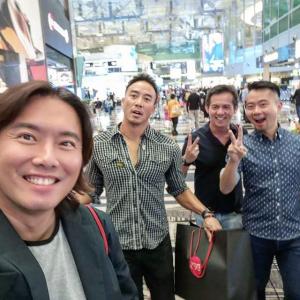 Boys Nite Out! And why do these guys look so much happier than me after doing a heavy session of "shopping?" ? . Actually, they're all beaming on the inside from all the great whiskeys they got to taste at the DFS Whiskey Festival. I just look like I might've had one two many drams so good thing I got all weekend to rehydrate and recover! ?? Happy Saturday!✌? . .#boyswillbeboys #boysnightout#whiskey #whiskytasting#goodtimes
74510
Changi Airport, Singapore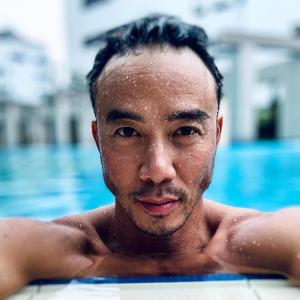 It's Thursday so time to get back on (or in) the water again with SUDB for the next two exciting episodes of Paddles Up! And thank you for supporting local productions and dragon boat racing! ?? . Check out the latest episodes in my bio link! ✌? . . #togglepaddlesup @toggle_sg@dragonboatinnovate#dragonboat #shotoniphoneXS#portraitmode #NoFilter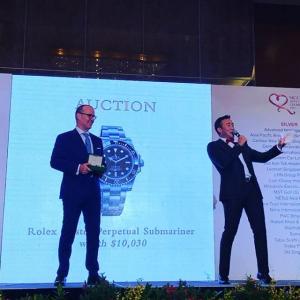 "This is it!" I've always wondered what it was like to be auctioneer so it was pretty cool to experience a bit of that tonight at the 48th annual SICC May Day Charity 2019 gala dinner. . Not only was that cool but it was even cooler to meet Madam Halimah Yacob, the President of the Republic of Singapore ?? . Thank you for having me, SICC, and Happy May Day everyone! Now time get outta this tux! ✌? . . .#SICC #mayday #charity#neverstoplearning#SingaporeIslandCountryClub
4445
Singapore Island Country Club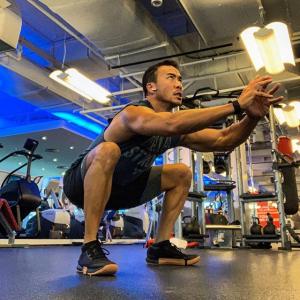 Yeah, I'll admit it…I'm kinda a gym rat but that's because I see it as focused time for the mind and body. I've been pumping iron for almost thirty years now. Sure, there are a plethora of new exercises (gimmicky and not) for us to choose from nowadays. But if you really wanna get stronger and truly see that change in your body, then you're gonna need to hit the weights…HARD. And speaking of hard…if it were so easy to transform yourself and your body, then we all wouldn't be complaining so much about getting old, getting weak, getting soft, and getting fat. Also, what would be the satisfaction in achieving your fitness goals if they were easy, right? ✊? . Today, I decided to switch it up and do a bunch of body weight exercises which you can do anywhere, anytime. I've shared some of them on my IG Stories. Again, I don't believe you'll achieve optimal results without hitting the weights, but it's still a nice change up if you just wanna tone up and feel the burn ? So go earn a good sweat today and reward yourself with the rest of your Tuesday cuz it's back to the fit biz tomorrow even if it's a holiday! ???✌? . . #WeWill#DailyDiscipline#tomorrowstartstoday#BelieveToAchieve#underarmoursg #FitForLife#HealthIsWealth#TrueFitnessSG #stayactive#proofisinthepudding
46511
True Fitness Velocity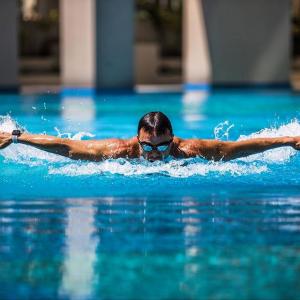 We were all made to move. This is something we take for granted when we're young, but it's what we learn to cherish and prioritize as we age. . And when we can't perform the sports we loved to do of yesteryear, it's time to explore and discover new physical activities to maintain a high quality of life. And health. . There's never been much to it–it's simply a matter of how important it is for you to get moving because each of our respective fitness journeys will only go as far as we take them. . And the further we go, the better we'll feel (and look) along the way so let's spread those wings and fly…or just move!! ??? . . (?: @btonelli) #madetomove#stayactive #getmoving#HealthIsWealth #FitForLife#DailyDiscipline #WeWill#swimming #butterfly#applewatch #noexcuses#underarmoursg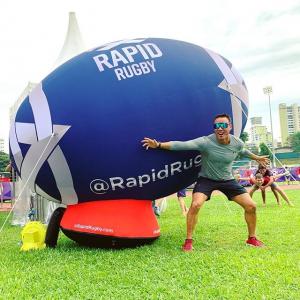 Fast scorin, Free flowin! ?? Had a ball this afternoon at the inaugural launch of the Global Rapid Rugby league here between the Singapore-based Asia Pacific Dragons ? and South China Tigers ?. It's a great way to spend a weekend afternoon with family and friends while watching some action-packed rugby! . If you'd like to experience all this exciting action for yourself, then look for the next match on Sunday, May 5th, back here at Queenstown Stadium between the Dragons and Western Force from Australia. Just click on the link in my bio to find out more info and how to get tickets for it! ??? . .#NoMoreBoring#globalrapidrugby #rugby#weekendfun #familytime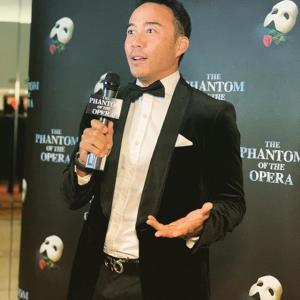 Standing O!! It's been 25 years since I last saw the longest running Broadway musical "The Phantom of the Opera," and the music, magic, and memories only get better and better. Truly an iconic masterpiece to watch for the first time or for the umpteenth time! ?❤️ . . .#PhantomSingapore #MBS#ThePhantomAwaits #Broadway#ThePhantomOfTheOpera#musical #baseentertainment
3815
Mastercard Theatres at Marina Bay Sands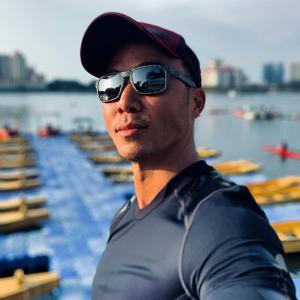 It's finally time to head towards the water (or just @toggle_sg) for Singapore's first ever drama series "Paddles Up" which plunges into the racy world of dragon boat racing ? . If you're curious to see how far local production has come, then check out the first episode in my link bio and let me know what you think in the comments section here! ???? . . . #togglepaddlesup#togglesg #dragonboat#underarmoursg #OakleySG
3362
Dragonboat @ Kallang River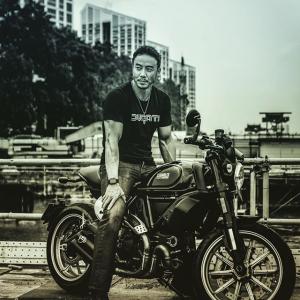 Find your Passion and Ride with It ???? . . #DucatiSG#Scrambler #CafeRacer#motorcycle #passion #ride#endlessjourney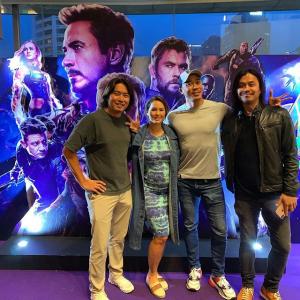 Time to find out how this GAME ENDS!! ?? . . . #marvel#avengers #Endgame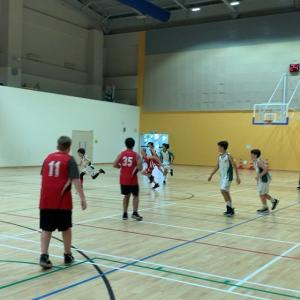 Catch & Fire Away ? We can't teach height, we can't teach talent, but we can teach practice and hard work. And there's truly nothing more gratifying than watching the (not so) little ones taking it upon themselves to get better each day so keep it up! ?❤️ Now let's go get this week started right! ??✌? . . .#WorkHardPlayHard#ProudPapa #myeverything#theygrowupsofast#underarmoursg #FitForLife#HealthIsWealth#BelieveToAchieve#ChaseGreatness #WeWill#StayActive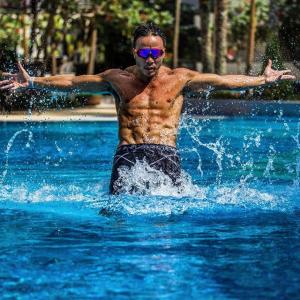 Rise and Shine! ? Happy Easter!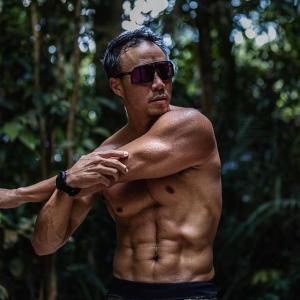 I see no excuses. I see it in PRIZM. What do you see? #OakleyPRIZM#OneObsession #OakleySG#Sutro @oakley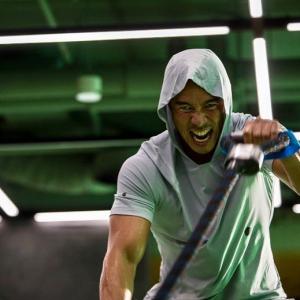 Let's go! Are you ready for the latest technological advance in athletic apparel? . #UARUSH has been scientifically proven to enhance performance by recycling the body's energy. The mineral-infused RUSH fabric helps you attain that extra edge when you need it most! ✊? . Check out what I'm talking and sweating on about at your local @underarmoursg showroom! ✌? . . . #WeWill #underarmoursg#FindYourOnePercent
The end of each good day starts with a great start. And that begins the moment we wake up with our daily grooming routine. For me, I like to keep it simple and effective because time is of the essence and we all have many things to do within twenty four hours. . Recently, I started using the all new Philips S9000 Prestige shaver and some of the cool features such as the wireless charging pad and nanotech precision blades has been a game changer in giving me the cleanest, quickest, and most comfortable shave each time, each day. . If you're looking to kickstart your day and take your daily grooming routine to the next level, then you should definitely check out the S9000 Prestige shaver and take it for a test ride…and shave! And for all the ladies out there, I'm pretty sure no man would be upset about receiving this stylish shaver as a gift to take their groom to a higher zoom! . Come see and experience what I'm talking about at your authorized Philips dealer and be ready for the ultimate shave first hand…and first face! . Find out more with the link in my bio! bit.ly/AllanWuXPhilipsS9000 .@PhilipsSG #Philips #PhilipsSG#PhilipsS9000PrestigeSG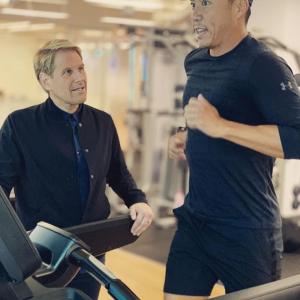 Had some fun (and a short run) today unlocking more more features of the Apple Watch with Jay Blahnik, Apple's senior director of fitness for health technologies. . Did you know the Apple Watch utilizes a unique set of algorithms for every type of exercise it tracks from swimming to running to cycling to walking to even HIIT and yoga? Could be a good time to start mixing up the sweat sessions and finding out which one burns the most calories. Which exercise gets you fired up the most? ? . . .#applewatch #apple #sweat#applewatchseries4#shotoniphoneXS #portraitmode#learntolovetheburn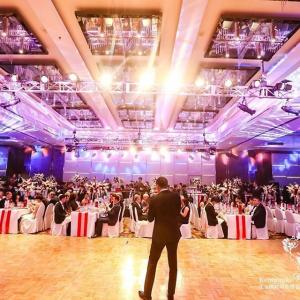 The Stage is set so Let's Waltz! ???? Had a ball last night at the 5th Annual Kempinski Vienna Ball in Beijing! ✌? . And did you know Vienna is the second largest German speaking city in the world? ? . . .#kempinskibeijing #ViennaBall#waltz #Beijing #austria